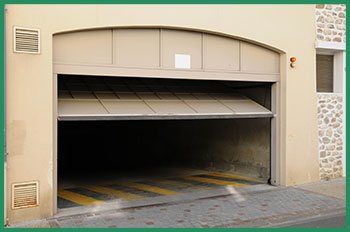 Garage or carriage house doors are another entry point to your house. As such, you would want it to be as sturdy, break proof, and as insulated as possible. The door will add to the appearance of the overall building and should be in keeping with the rest of the house components. This secondary entry adds elegance and security layers to your home or commercial space
Over time, even the best quality garage door will start showing signs of wear and tear through continued use. After all, it is constantly facing environmental elements, the shining sun, falling rain, storm, and other moods of the weather. As such, you will start experiencing efficiency loss in insulation and operations.
What are your options when something like this happens in Fort Lauderdale, FL area? Simple, call Quality Garage Door Service and we will be there to resolve your issues immediately! We offer timely repairs, regular maintenance and needed upgrades,
For 10+ years now, we are one of the most established names working in Fort Lauderdale, FL and nearby areas. Our work is for both business and residential clients with unmatched services at all levels. Our specialty garage doors installation are unmatched as we offer rapid resolutions and never seem intruding. Our team of professionals adjusts time according to your schedule so that we will seem almost invisible. When it comes to garage door service in Fort Lauderdale our clients think of us before anyone else for obvious reasons.
Our professional team
Through the years, we have built up an enviable reputation in the area that we serve. Quality Garage Door Service has a long-standing positive reputation in the industry as one of the most professional and reliable garage door installers. Are you grappling with a broken spring? Do you require custom door installation? Clients come to us with a host of problems such as, 'my garage door won't open', or 'my garage door is broken'. With such emergencies, we offer same-day solutions to bring you peace of mind immediately.
We are proud of our team of technicians having vast experience and superior skill set. Being in the industry for many years, our team is quite experienced with handling different types of doors with varied openers, materials, and springs.
Superior quality
We want to give only the best to the community that we serve with superior grade 24 hours garage door service. Besides choosing top brands and materials of the doors, our unparalleled team uses hi-tech tools and equipment. This increases the efficiency of our services and also gives you faster results than average service providers do.
Cost effectiveness
We are proud of the fact that our garage door service is one of the most sought-after in Fort Lauderdale. This is because we maintain the topmost quality, without letting the prices escalate. Thus, our clients enjoy the perfect mix of satisfaction and affordability. Our industry experience is well over a decade. This has given us a discerning eye for door struts, doors, receivers, and openers. Get your money's worth every time you avail our services for garage door new installation, repair work, or more.
Ready for anything 24/7
Broken springs on the garage doors can pose serious hazards. Are you aware of this fact? Similarly, opening systems and doors may also pose a danger, especially when they are outdated, poorly maintained and improperly fitted. Why risk it when property damage or unnecessary injuries are completely avoidable? Just call the experts from Quality Garage Door Service and we will take care of the rest. From the simplest of repairs to complete replacements are experts will handle everything.
Do not waste time if you have an off track, worn out or non-responsive garage door. Call us, your neighborhood experts immediately!
We Provide Garage Door Parts in the following zip codes.
33301, 33304, 33305, 33306, 33308, 33309, 33311, 33312, 33314, 33315, 33316, 33324, 33332, 33394